Recently, photos surfaced in the city of Toronto of a thief in broad daylight who shattered a poor helpless bicycle lock with a rock. Yes, there are also all kinds of sophisticated techniques and tools, but when so little is done to control the epidemic, apparently even a stone will do.
Bike theft continues to tear the hearts of urban cyclists in cities. A recent report indicates that the number is on the rise. Nearly two million bicycles are stolen each year in North America, representing billions of dollars.
Most cyclists have felt the sting at least once, and it makes us all very sad. But it also prevents a certain percentage of people from cycling – seven percent! If we are to take bicycles seriously as a lightweight and environmentally friendly form of transport in our cities, we need to invest in protection against theft through locks and insurance, as well as in reporting crimes to the police.
There are many types of bike locks for many different occasions, so there's no excuse not to use one, even if it's just for a quick trip to the cafe for a coffee. Attached is our handy guide to understanding the variety of locks on the market.
U-locks
This type of lock is the most common style on the market and works similar to a giant padlock with a U-shaped shank that locks into place in a straight lock bar. If you don't plan on having your bike out of sight for very long, carrying a heavy lock might not be necessary, but if safety is the priority, this is the type of lock to get. A U-lock can also be used in combination with an accessory cable to deter thieves while securing the front wheel.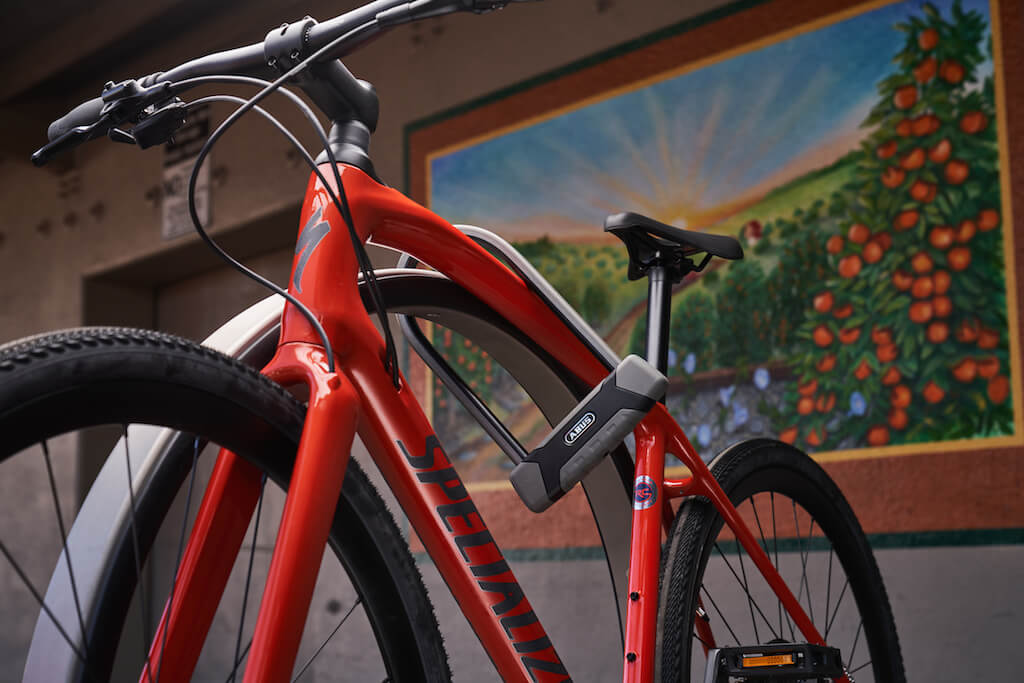 Advantages: U-locks can be quite secure, the thicker the better, and are easy to carry in a seat tube rack.
The inconvenients: Heavy, not as flexible in terms of the variety of places it can be locked.
Check: Abus Granit X-Plus 540
Folding locks
We love a good folding lock. These locks are made of a series of interconnected metal plates that are riveted together. The lock unfolds and can wrap around a variety of objects. When not in use, folding locks are smaller than U-locks and can be attached to bicycle frames in the same way.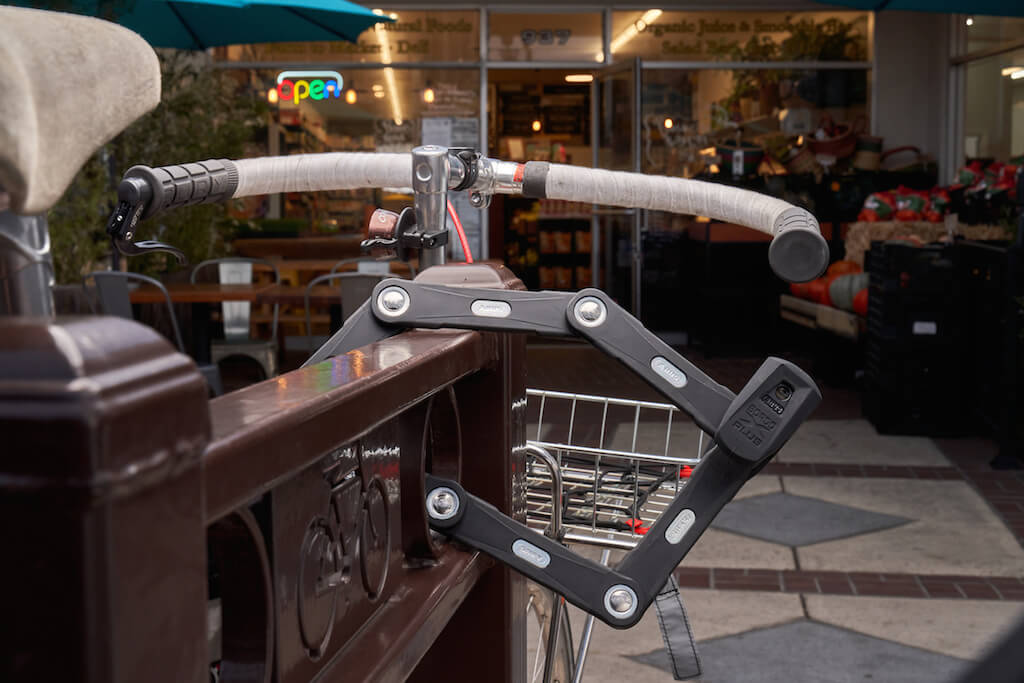 Advantages: The folding lock design makes it versatile and portable, providing good security.
The inconvenients: Using a folding padlock can take a little longer, and its size and complexity make it a bit more difficult to use. There are also a lot of moving parts that could warp.
Check: Bordo GRANIT Xplus 6500
Chains
If intimidating would-be thieves has anything to do with the success of a bike security device, then a big, chunky chain with a built-in locking mechanism and a big padlock are just the tickets. Chains are super strong, as are some padlocks, but a lock is only as strong as its weakest point.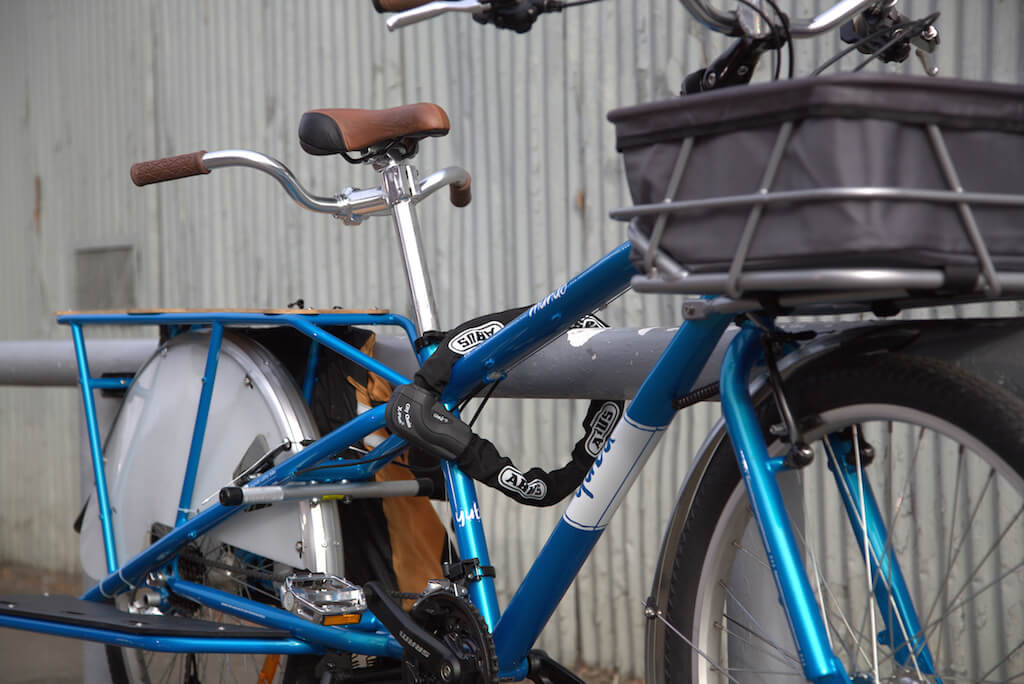 Advantages: Sturdy and durable and can be wrapped around a variety of objects quite easily.
The inconvenients: Heavy and more difficult to carry, not as secure as other locks.
Check: GRANIT XPlus 1060 chain
Frame locks and adapter chains
While you might think a quick trip to the corner store is safe, turn your back on a nice bike for a minute and that's all it will take, especially if there's no padlock. That's why frame or coffee locks were invented – as a deterrent to quick travel. It only takes a second to engage the lock, so there's no need to fumble around with large chains and U-locks. The frame lock attaches to the rear strut and, when engaged , immobilizes the rear wheel.
Frame locks can also be used with adapter chains which increase the level of security to create a simple and practical set. The adapter chain can wrap around a fixed object and attaches to the frame lock housing, doubling the security.
In high theft areas, frame locks and adapter chains are a great addition to any of the options above.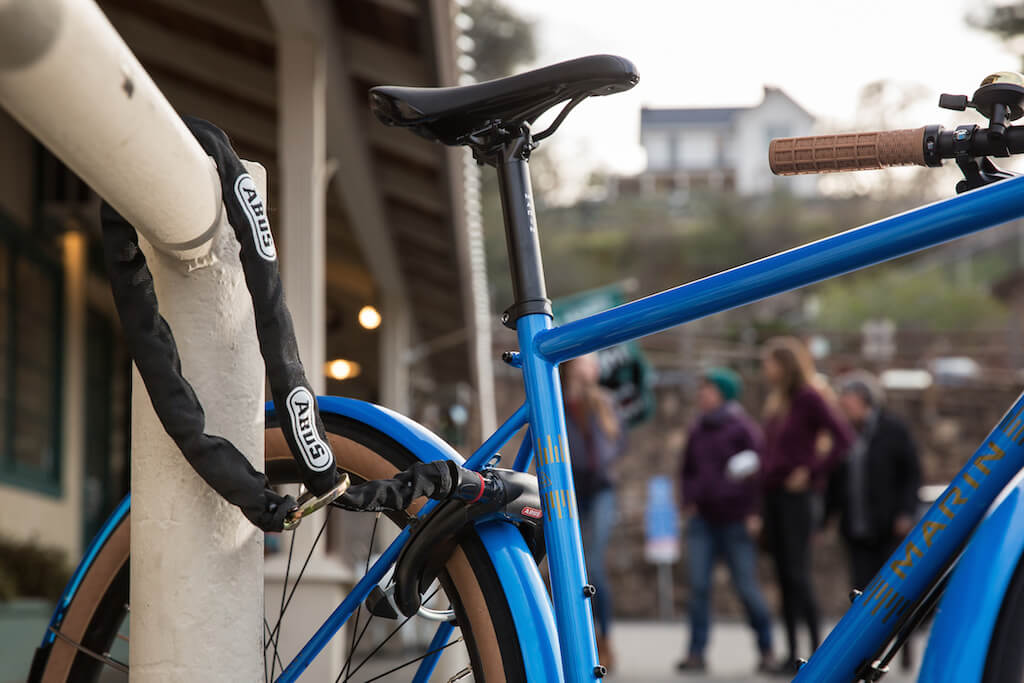 Advantages: Simple, lightweight, easy and quick to use.
The inconvenients: Provides less security and should only be used for shorter stops or in addition to other security measures such as an adaptation chain.
Check: Pro Shield XPlus 5955 Frame Lock and ACH Adapter Chain
Accessory locks and alarms
Disc brake lock (with or without sound): This type of lock immobilizes a disc brake on a bicycle. It doesn't offer much security, but it's quick and easy. Some also offer the option of an audible alarm for added security. These types of locks are most widely used with motorized scooters and motorcycles, but there are options for bicycles as well.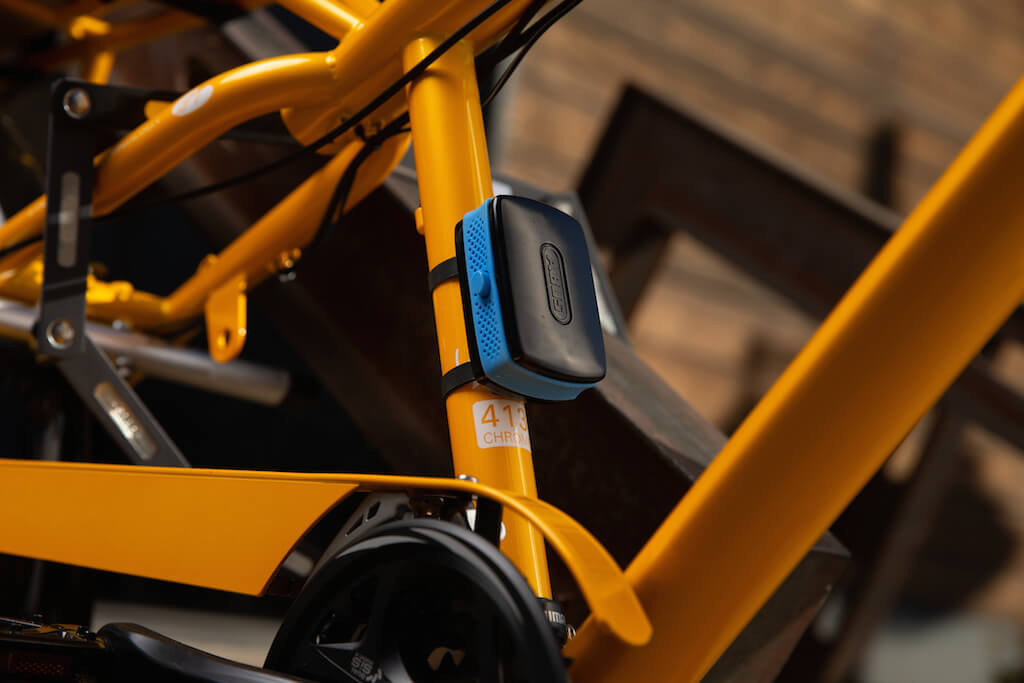 Alarms: Although not a lock, adding an alarm can be a secondary theft deterrent. An option for this type of alarm is the AlarmBox 2.0. The AlarmBox 2.0 can also be used with an adaptation chain.
Zip Locks: These lightweight and very easy to carry locks are simply straps that wrap around a bicycle tube and a fixed object and have a combination padlock to secure it. This style of lock would be cut in seconds by a thief, and therefore worth noting, but should not be used to secure anything of value.
Before you go, check out this guide to the right and wrong ways to lock your bike.